About Us
Learn more about us and our mission.
Friends of Rescue Animals (FRAs) is a 501(c)(3) all volunteer non-profit organization founded in 2004. 
Our mission is to provide resources, programs and education to promote adoption and care of homeless pets in Rowlett and the Lake Ray Hubbard area.

FRAs' vision is a world where every companion animal has a safe and loving forever home.
It all started off with 4 volunteers that wanted to support the Rowlett Animal Shelter. These volunteers sponsored one or two pets per month and reduced their adoption fees in an effort to increase adoptions for the Shelter. 
After the devastation of the December 2015 tornado we distributed supplies directly to pet owners through the generosity of businesses, other non-profit organizations, and citizens both near and far, with our volunteers even going into the disaster areas with supplies.
Our organization has grown to 300+ volunteers and while the Rowlett Shelter is not an official No-Kill shelter, FRAs has helped the Rowlett Animal Shelter maintain a 90% or better Live Release Rate since 2014! No-Kill Shelters must only maintain a 90% or better to be considered No-Kill.
In 2016, FRAs began a cat rescue program where cats were able to be adopted from PetSmart in Rockwall. Cats are vaccinated, spayed or neutered and microchipped prior to adoption. Currently, FRAs has cats for adoption at PetSmart in Rockwall and Rowlett, adopting out 400 cats in our fiscal year 2022! 
FRAs became the liason for the City of Rowlett's Trap, Neuter, Return (TNR) Program in 2019.  TNR is the safe, humane way to manage the outdoor cat population.  Colony Managers (anyone caring for outdoor cats) can receive vouchers for vaccinations & spay/neuter surgery as well as borrow humane traps.  
In 2020, FRAs officially began assisting Garland Animal Services by marketing their pets in need, assisting with emergency care and sponsoring one dog each month for heartworm treatment. We have now grown to managing the volunteer program and helping more pets in need of emergency care & heartworm treatments. 
FRAs has not only grown in volunteers, but we have grown to meet the needs of our community. We are able to host multiple off-site adoption events, sponsor all heartworm treatments for dogs in the Rowlett & Garland Shelters that test positive for heartworms, manage the volunteer program, and so much more!
Learning from leaders in the animal welfare community like Austin Pets Alive! and Best Friends, we have been able to continue to expand the impact of our organization to communities close to Rowlett and beyond! Helping struggling shelters by narrowing down the most at risk animals and showing them best practices, has allowed Friends of Rowlett Animals to influence policies for success. 
Michele grew up in the Dallas area with pets in her home ever since she can remember. From dogs, cats, gerbils, hamsters, turtles and even a rat!
She began volunteering with FRAs in 2017 after researching and making sure the organization truly centered on the care and rescue of pets. Beginning with caring for the cats at the adoption center at PetSmart, she has been involved in the TNR Program, fundraising, fostering and working adoption events. She gets asked a lot how she is able to foster and let them go. "Letting them go is the goal. The happy stories of families fulfilled by one of my fosters makes it all worth it."
Michele has a passion not only for the pets in need in our community, but also for the people that volunteer their time, talents & treasures to make it all run.  They're the true heros!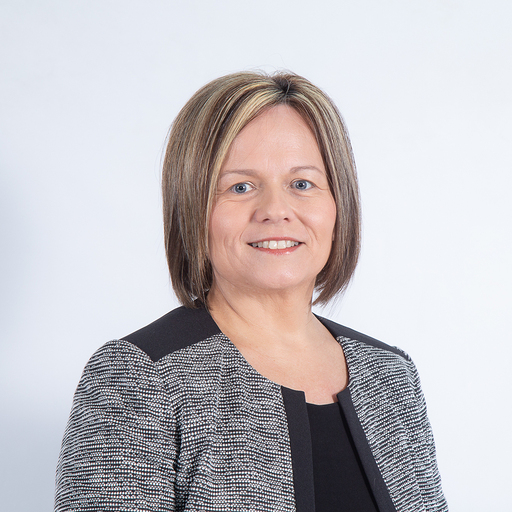 Deana has lived in Texas almost 30 years, and she recently retired from Raytheon Technologies where she was a Senior Director of Software Engineering. She first became involved with FRAs in 2014 where she started as a volunteer at the Rowlett Animal Shelter. Her husband, Frank, became a foster fail on the very first one, a Beagle named Minnie. Since then she has fostered over 200 animals, most of which have been cats since her husband falls in love with any dog that comes home.
She was a FRAs Board Member in 2015 and has been a Board Member in two other rescue organizations. Once she retired, she decided her passion was on the local community and she returned to FRAs. She has completed the Animal Behavior College Dog Trainer certification and is a Professional Member of the Association of Professional Dog Trainers where she can instruct the Canine Life and Social Skills (CLASS) curriculum.
She enjoys fostering kittens, especially the pregnant/nursing mamas or any cat that is orange (her kryptonite). She is currently the coordinator for our Garland Animal Shelter volunteer program.
Mary was born and raised in Southern California and moved to Texas in March 2021 with her husband John and senior cat Cuvee.   Cats were always in the house and she grew up with an awesome rescue named Clyde that was in the family for 15 years   She was introduced to FRAs by a friend who needed help with days old kittens that were found in the snow.  Hearing her story made a strong impression and introduced Mary to what a great organization FRAs is.   Fostering was a good choice after Cuvee passed away in April 2021 since she was not ready to make a permanent decision to adopt.  Mary became foster fail with the second set of kittens in December 2021 – Cosmo (brown tabby) and Pepper (black).   She started volunteering  at the Rockwall Petsmart after the foster fail and has a really hard time leaving the cats each week and not bringing any home.  Mary stepped into the role of Treasurer in September 2022.  Mary loves all animals but cats, any size – domestic or wild just have an extra special place in her heart.  
Sue was raised in New York, but escaped to Dallas, Texas as soon as she could in 1978! Making the journey to Texas with her husband, daughter, GSD 'Santana', Double yellow head parrot, 'Happy', and Parakeet, 'Little Boy', made for an interesting and memorable, 20+ hour car ride to make 'home' in Texas.
Sue's love affair with dogs began with their GSD 'Santana'. Over the years, the home was always filled with 'rescue' dogs, and birds. There's always a pool of 'Grand-dogs' for her to love on, close by.
Having served 40+ years as Senior Accounting manager for a nationwide auto parts wholesaler, it was time for retirement in Jan 2021. Retirement during height of pandemic, coupled with the loss of their rescue Yorkie 'Orphan Annie' to illness; made Friends of Rowlett Animals a good fit for volunteering time. There is SO much to do at FRAs, and interests expanded to help with FUNdraising, Microchip Clinics, Pooch Plunge, and anywhere else help is needed.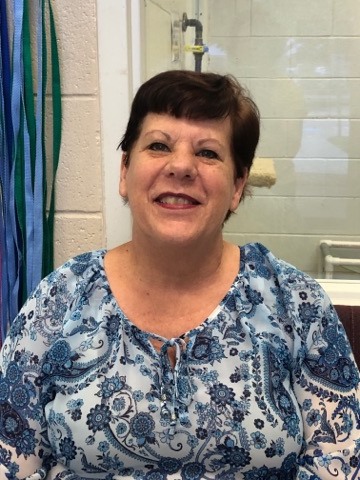 Since June of 2019, Beth has been a valuable member of FRAs behind the scenes!
Beth has not only volunteered her time at Rowlett Animal Services, but has fostered many dogs and has served on the board since 2022.